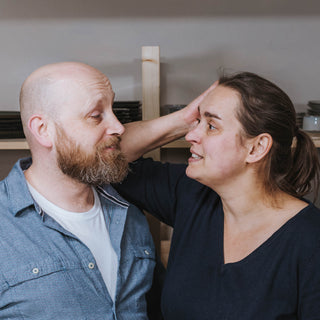 Who we are
We are Petra and Oliver. We share not only our lives, but also a fascination for the material clay and a love of craftsmanship. The result of this passion is P and O Ceramics.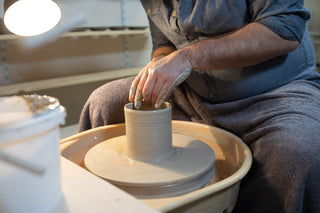 What we do
Here in Hallein near Salzburg, we make useful and decorative everyday objects from stoneware.

We attach great importance to a functional design and always have the handling and utility of our pots in mind.
Our work usually has a minimalist and rustic style, intended for people who, like us, appreciate simplicity.

Each piece is handmade and shows the dedication to the values and traditions of the potter's craft.